Middle Creek Property Maintenance
Leaders in Landscaping
and Property Maintenance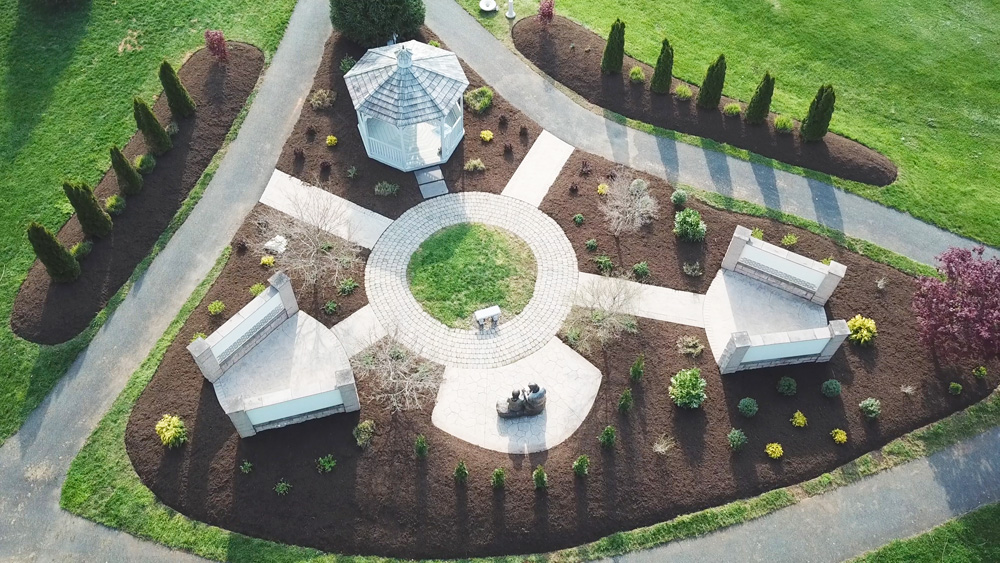 Great relationships are built on trust. Since 2012, our customers have trusted us to care for their landscaping and commercial property maintenance because they know they can depend on our expertise, results, and reliability.

Whether we are working with large HOAs, private communities, event venues, or hospitality sites, our work begins with problem solving. We take the time to understand how your property is used, your vision for the space, and the obstacles that are unique to your environment.
From design and planting to lawn care and snow removal, our year-round maintenance means your property will remain beautiful, functional, and safe in all seasons.
Middle Creek Property Maintenance
Our team of nearly 50 employees are experts in creating beautiful, functional, and safe outdoor spaces. We understand the process of working with HOAs and commercial properties. From our dedicated support staff to our state-certified technicians and our on-site crew, you'll notice that no detail is overlooked.
Our trucks and equipment are meticulously maintained, and our crew is reliable, professional, and friendly. When you work with us, you can rest assured that your property, residents, and guests will be treated with respect and care.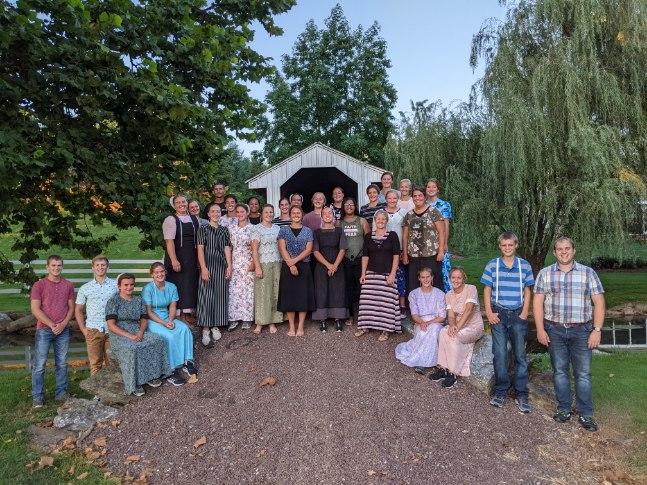 Middle Creek Property Maintenance
Landscaping & Property Maintenance Services
Lawn Mowing
& Maintenance
Weekly or bi-weekly lawn mowing includes trimming around all beds, sidewalks, and driveways and is finished with a thorough blowing to clear clippings from walkways and hard surfaces.
Lawn Fertilization & Broadleaf Weed Control
Our technicians are state certified to apply the proper amount of the highest quality fertilizer and broad leaf weed control using the best equipment in the industry. Each application includes simplified instructions to ensure the environment is safe for pets, children, and people and we use a specialized scent masking formula to prevent unpleasant odors.
We are so confident you will be satisfied with the results that we guarantee all full-service programs. If you are not satisfied, simply call us and we will reapply the application at no additional cost!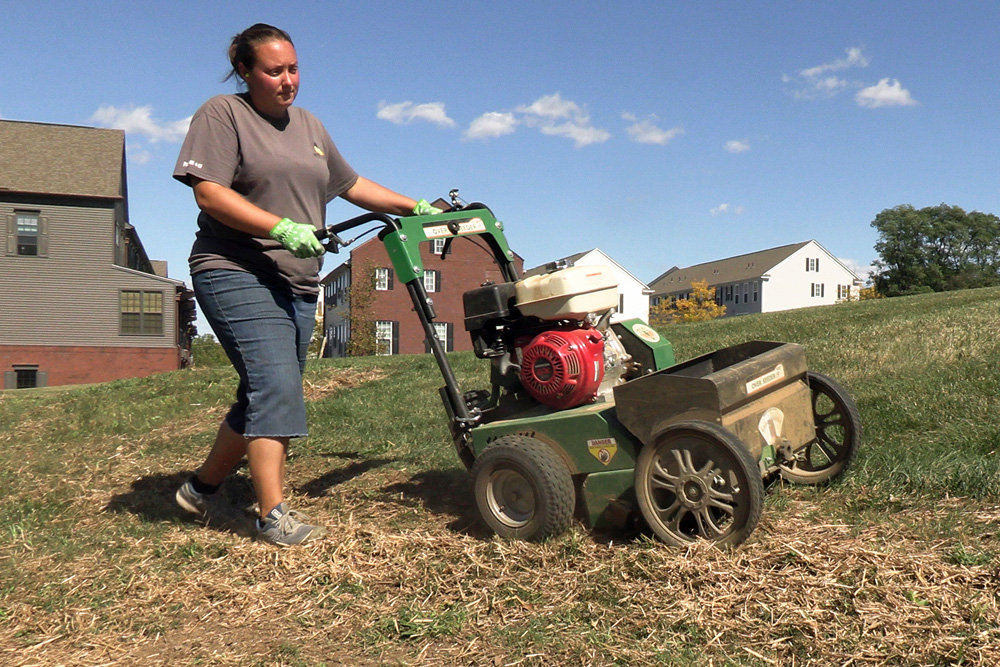 Achieve and maintain a lush, green, beautifully thick lawn. Our process allows deeper rooting and optimizes air, water, and nutrient circulation to rejuvenate thin, browning grass and prevent weed growth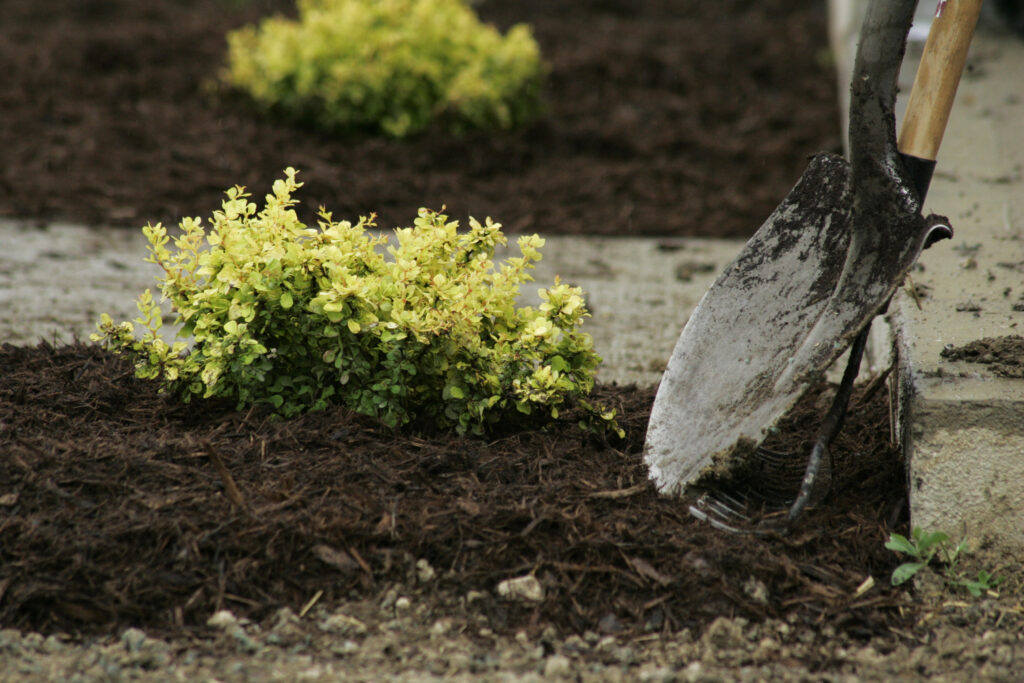 Our high-quality mulch creates a beautiful outdoor aesthetic, conserves soil moisture, and eliminates 90% of hand weeding. Available in black dyed, brown dyed, red dyed, and premium bark and natural blends.
Shrub & Tree
Trimming & Pruning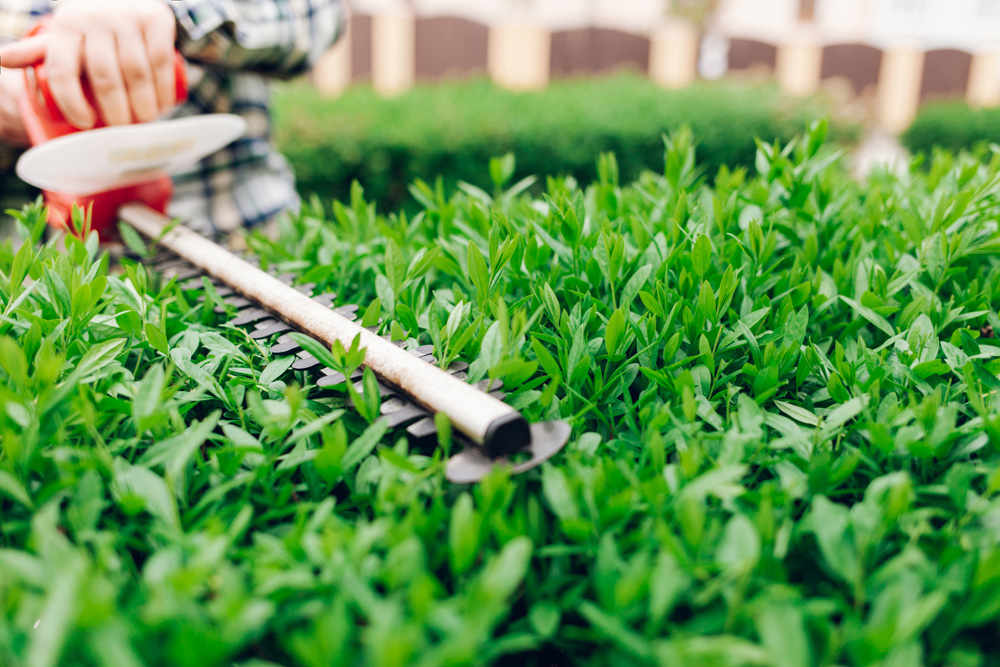 Tree and shrub care is finished with complete removal of debris to leave your property perfectly manicured.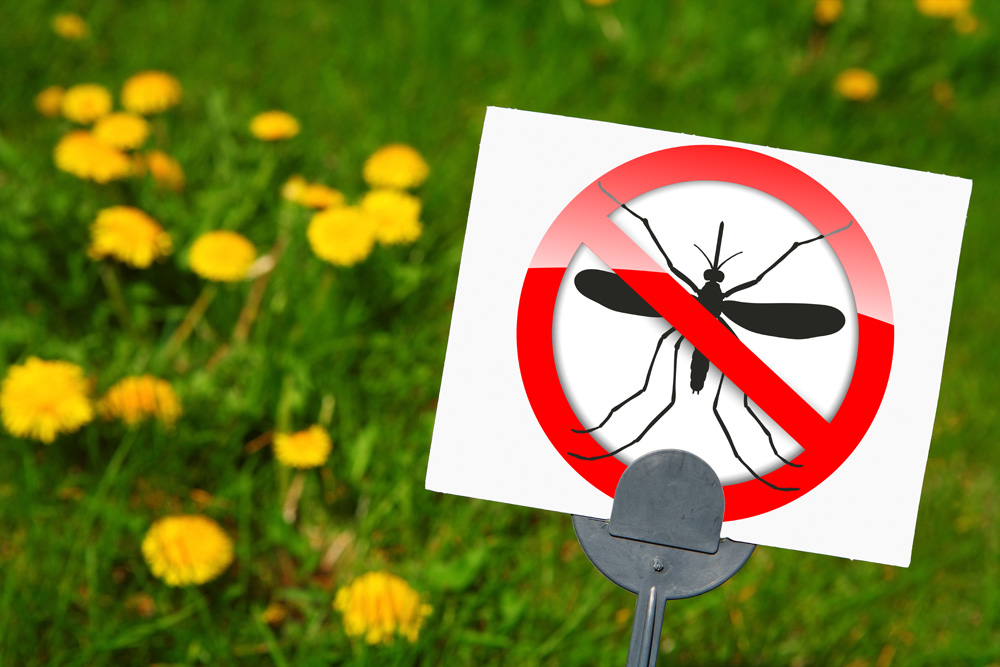 High-quality mosquito control is expertly applied using industry leading equipment. Our formulas produce a light and pleasant fragrance and are safe for pets, children, and people. Our technicians will survey your property to identify potential hatch areas and present solutions to mitigate repopulation.
Landscape Design
& Installation
We work with you to understand your vision for the property and how the space will be used. Recommendations will be made to enhance the natural beauty of your environment and to optimize and withstand the functionality of your space. We can also take your existing designs and bring them to life through professional planting and land preparation.
Prepare your property for the spring or fall with a seasonal cleanup. We remove leaves, branches, and other debris that have accumulated throughout your property and landscape beds.
Ensure safety around your property with fast, professional snow removal and ice melt on walkways, parking lots, and private roadways.
Middle Creek Property Maintenance
To grow and develop a work force that through constant innovation and training becomes an industry leader that consistently glorifies God and teaches life skills that better ourselves and all we come in contact with.
Commitment…We are committed to going the "Extra Mile" to achieve the requested service day or night regardless of season.
Dedication…We strive to consistently provide a high-quality service never sacrificing or wavering on what is needed to achieve a "Better than Good" standard
Honesty…We endeavor to be honest in our word and actions and treat all with respect regardless if they are recipient of our services.
To glorify God while providing a "Better than Good" service, holding steadfast to Biblical values, encouraging growth of life skills within our workforce, and consistently keeping our customer's needs in focus.
Middle Creek Property Maintenance
Service availability is limited at this time. We are currently accepting RFPs for commercial and HOA property maintenance and snow removal.
Middle Creek Property Maintenance
Service availability is limited at this time. We are currently accepting RFPs for commercial and HOA property maintenance and snow removal.